Heskier All in One Tool – this is the website: Heskiers® OneTool – Worlds Best Massager for Empowered Self-Treatment – Heskiers® OneTool™
Receive a 5% OFF : use discount code "absoluteHOT" https://heskiers.com/collections/products

Adrenalease Posture Performance Shirts –Posture Performance Shirts – Adrenalease Posture Apparel
Posture Performance Shirts – Adrenalease PHeskier All in One Tool
Posture Apparel The Adrenalease shirt's support is adjustable and can also be fully released.This capacity represents a critical feature over the other medical devices designed to optimise posture-related well being .I look forward to facilitating the scientific investigations that will demonstrate the health and performance benefits of the Adrenalease shirt.
Receive a 15% OFF : use discount code "daniel15" www.adrenalease.com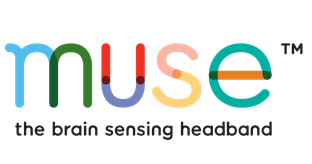 Muse™ – Meditation Made Easy with the Muse Headband Muse is an immersive meditation device that provides real-time feedback on your mental activity, heart rate, breathing, and body movements to help you build a consistent meditation practice. choosemuse.com
Receive a 15% OFF : use discount link "https://mbsy.co/s9NqL"

Iron Neck | Neck Exercise Machine & Strengthening Equipment Iron Neck provides a versatile solution to improve strength and mobility, relieve chronic pain and prevent injuries to the head, neck and spine.
Receive a 15% OFF : use discount link https://www.iron-neck.com/?rfsn=4727206.b3ad66

Get a $30.00(USD) towards a purchase of a Whoop wearable technology
WHOOP is the only 24/7 wearable technology that measures the everyday stressors both inside and outside of work and training.
WHOOP measures physiological data related to Sleep (quality, duration, consistency), Strain (internal load from external stress), and Recovery (readiness to perform). WHOOP uses these three key metrics to call out areas for improvements and reinforce positive habits.