P4 = PLAYER PERFORMANCE PROTECTION PLAN
Performance care is an essential aspect of an athlete's well being, and longevity in sport, and as a cutting edge facility, we offer just that. We have had great success with treating some of your current clients at our clinic, and would love the opportunity to discuss a collaboration to extend this service to more of your clients.
With performance care, we have the ability to treat any dysfunctions found through our neuro-functional assessment, and zero in on areas that will potentially become a hindrance for an athlete of this caliber throughout their career, allowing the athlete to excel in their sport without preventable repetitive stress injuries.
Hockey specific movements are unorthodox to the human body. We are designed to run, walk, leap, squat and twist, not skate. Due to the abnormal stresses on an athlete's core, hip musculature, groin, this will pre-dispose these areas to a repetitive stress. Our group of Elite practitioners, from the Medical Contemporary Acupuncture program offered at McMaster University, has observed these patterns of restriction beginning as early as 9 years of age. Interestingly, imagine the restrictions that have developed by the time these athletes have turned pro.
In order to combat these patterns of restriction that will lead to a decrease in performance, we have the technology and methods to combat this through our neuro-functional sports assessment and treatments. Our technology includes electro-acupuncture, shockwave therapy, neural therapy injections and custom bracing. We are able to determine what systems in the body are dysfunctional and correct them to aid the body in returning to its highest level of function, ultimately, protecting one's performance. In recent years this has proven the difference unique situations where it may be a contract year. Our team has the ability to keep up an athlete's performance to achieve a lucrative contract or maintain the physical attributes to endure a season in the pro levels.
Our team of highly trained professionals includes 3 registered physiotherapists, 2 chiropractors, 2 registered massage therapists, 1 naturopathic doctor and 1 athletic therapist. We work together as a team to determine the best course of action for your client. Along with our professional services, we offer travel visits to players on location within their home city to maintain performance throughout the season.
We would love the opportunity to set up a time to further discuss the opportunity to collaborate with your agency to provide your clients the best care they can receive while in and out of season.
The greatest tools for modern day athletes
NeuroTracker
NeuroTracker evolved out of a pure science approach through years of research at Prof. Faubert's Visual Psychophysics & Perception Laboratory. Designed to uniquely measure and enhance high-level cognitive function, it has become established as a valuable research tool for understanding human performance. The not-for-profit CogniSens Applied Research Centre (ARC) supports an increasing number of NeuroTracker research projects across a variety of scientific disciplines. To date, published studies have discovered important neuroscience findings in in the following areas.
Measurement
NeuroTracker provides objective cognitive metrics on brain functions fundamental to human performance, and also relevant in cognitive conditions. High-level mental processing is required to perform NeuroTracker at increasing speed thresholds, as such, measures have been found to differentiate elite performers from amateur, reveal characteristics of brain development with age, identify impairment with healthy aging or learning related disorders, and possibly to help to detect functional-related brain damage, such as with concussions, and reveal non-contact sports injury risks.
Learning
NeuroTracker is a simple training exercise to do, with virtually no technique or practice required within the task itself. However, performing NeuroTracker at speed thresholds evokes powerful responses in brain activity, becoming both a stimulant of neuroplasticity, and a valuable reference of it. Superior NeuroTracker learning rates have been found to be a defining characteristic of elite athletes, yet have also been found to be still strong in cognitive conditions such as aging and learning disorders where learning capacities are expected to be diminished. Mapping of neuroelectric brain function suggests neuroplasticity levels may be increased with NeuroTracking.
Transfer
Ultimately, it's measureable improvement in real world abilities that are sought after, known to be difficult to attain with contemporary interventions. Near transfer has been demonstrated with NeuroTracker training, revealing significant improvements with different populations in many high-level cognitive faculties, such as executive function and working memory. These are known to be essential to mental performance, and also to be critically impaired across a wide range of cognitive related conditions. Gains in abilities to read and interpret human body motion have been shown, and far transfer has been observed in outcomes of sports competitions.
For more information please watch this video
Metabolic Makeover
Completely Customized Neuro-functional Sports Medicine for Athletic Performance Sustainability
Services include:
Lab tests overseen by Dr Nicolas Kuiper & Dr Daniel Agostinelli
Assess the amount of Chronic Inflammation
Assess Mitochondrial Function
Assess Gut health/Immunity
Assess Detoxification Capacity
Assess Adrenal function
Assess Estrogen balance
Assess Thyroid function
Assess Vitamin D status
Assess Anti-oxidant Capacity and Oxidative stress
Assess Fatty acid profiles
Assess Insulin resistance
Analysis of Sleep and HRV data using Oura ring
Analysis of Continuous Blood Glucose monitoring data
Food diary, sleep and training log analysis in conjunction with lab tests
Customised Nutrition and supplementation plan based on lab findings.
Identify functional overreaching before overtraining – this allow strategic rest periods followed by SUPERCOMPENSATION
Repeat labs
What some of our top athletes are saying
Cameron Talbot
The unique blend of an interdisciplinary team (physiotherapy, chiropractic, massage therapy, athletic therapy and naturopathy) at my disposal in the off season is second to none. Working with Daniel has been both beneficial for my health and performance longevity. Ultimately, he has done an unbelievable job of diagnosing what's going on, then educating me on why it's happening and how to solve the problem. His ability to provide me the performance care required during the off-season to prepare me for training camp and performance care throughout the season has allowed me to consistently perform at the top level, in the NHL, since 2016
Ryan Raposo
Daniel is one of the most sought-after therapists by top professional athletes. His ability to help functionally balance my body, specific to the demands of soccer, in order to perform at my best, in the MLS and for Canada has been tremendous. Working with him has and continues to assist in increasing my career longevity and achieving optimal performance in my sport, season after season.
Trevor LeDonne
Dan is the best, I cannot thank him enough along with his team at Absolute Rehabilitation & Wellness enough for everything they have done for me over the years and always keeping my body primed and ready to go each and every season. His dedication to everyone's well being is top notch and he's the best in the business. Thanks for everything!
Lirim Hajrullahu
Since 2017 Daniel at Absolute Rehabilitation provided the type of care and professionalism that is unmatched in the industry. I remember when I was with the L.A. Rams and I needed to connect with someone of his caliber in California and within minutes he had me connected with other industry professionals. Moral of the story is he is unselfish and always wants the best for his clients, and it is the reason why I trust Daniel and his team to have my body ready to compete at the highest level on a weekly basis.
Zac Rinaldo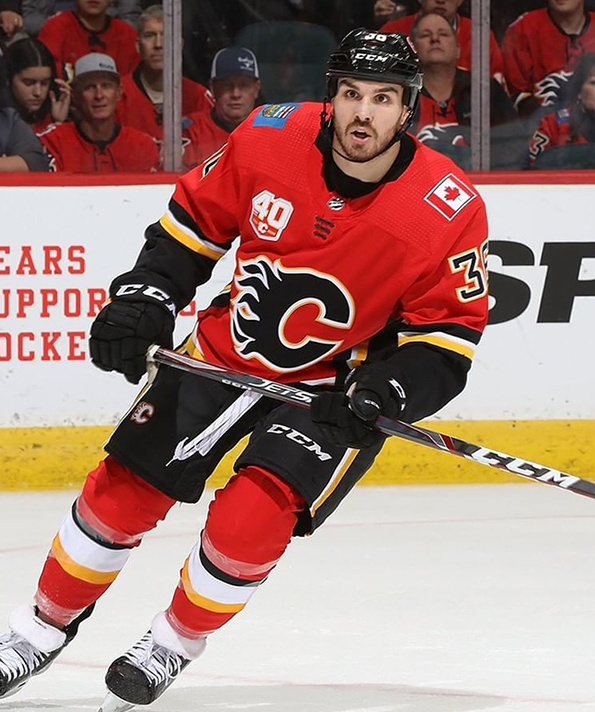 Dan gave me life!
I herniated a disc in my neck in my 1st year in the NHL I had pain for 2 years before being recommended to Dan at absolute rehabilitation. The relief he provided for me in my neck was life changing, not only did he fix rny neck but he also educated me on the anatomy of the body & what it takes to maintain my body as a professional athlete & most importantly as a healthy human being
Kia Nurse
I owe a million thanks' to Dan and his staff for assisting in my rehab during the most challenging injury of my career. As a professional athlete, my body is my most important tool and the team at Absolute went above and beyond to create a consistent schedule and provide the best care to help me get back on the court. I truly appreciate the willingness to answer questions and educate me on the plan of treatment. As well as having access to a variety of different types of care, an athlete's dream! The one stop shop for care!
Elaine Chuli
Elaine Chuli – Toronto 6 Goaltender, "Dan is amazing to work with. His techniques are top notch and unmatched in the medical field. Working with him has allowed me to continue to play at a top level. I really appreciate his dedication to learning as I know he is always using the most advanced and effective treatments."
Shiann Darkangelo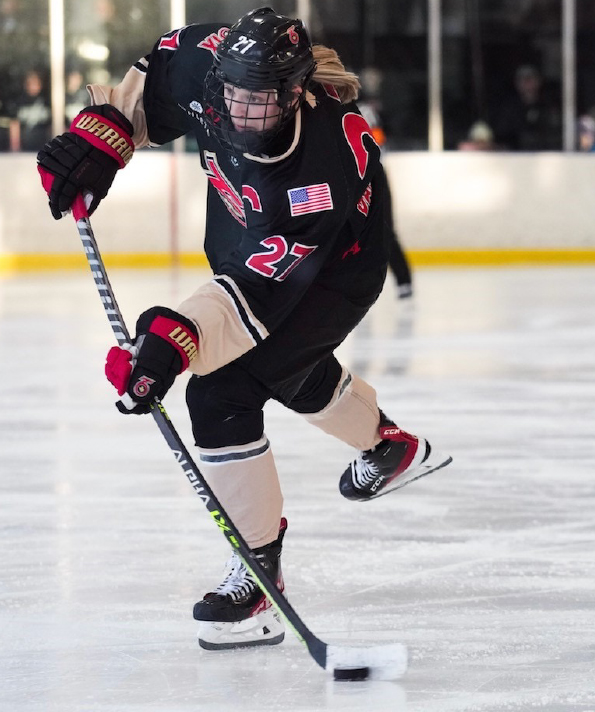 Shiann Darkangelo – Captain Toronto 6 Forward, "I highly recommend Dan and his staff at Absolute Rehab & Wellness. He is knowledgeable, experienced, and professional. I didn't think I would ever experience playing pro hockey without having my hip pinch from a previous injury in 2017 until I met Dan. He is the real deal and I would recommend to anyone!"
Cody Jamieson
Daniel and his team at Absolute Rehabilitation & Wellness are the "gold standard" of athletic performance care! Dan gets it!! From his excellent treatment, curiosity, passion, investigative mind and ability to connect anatomy to my performance needs are second to none!! If you're looking for longevity in your respective sport, this is the place for athletic sustainability!!
Adrien Beraldo
Adrien Beraldo – AHL, ECHL, OHL Hockey "Daniel and his team have been exceptional when it comes to rehabilitating any issues I have had over my hockey career! He has also helped me optimize my performance to prepare in the off season for camps and to maintain my athleticism throughout the season so I can perform at best all the time. Daniel and Team Absolute are the pinnacle when it comes to athletic sustainability!"
Lucas Tasker
Daniel is an exceptional therapist. At multiple times throughout my career, he helped me work my way through an injury and return to full health. He has a high level understanding of how the body functions and how injuries affect athletic movement. True Professional!
Christina Buttenham
Christina Buttenham – Basketball Team Canada, NCAA Division 1, CIS McMaster University National Champion. "As a basketball player who has competed at a high level for most of my life, I have found the services of Absolute Rehabilitation and Wellness to be immeasurable. Whether it's from emergency appointments from an acute injury or keeping me generally duct taped together, Dan and his staff have always gone above and beyond to make time for me, as I'm sure they do with all their patients. My two specific injuries as an athlete have been managing sprained ankles and experiencing a few concussions. With my ankle injuries, Dan was able to get me back into playing shape quicker than any other physiotherapy practice I've visited in the past. Concussion wise, there is always a certain amount of time to wait during recovery before you can become active again, but Dan found ways to be proactive during the process and help with any head and neck pain that was headed my way. Plain and simple, the professionals at Absolute Rehabilitation and Wellness know their stuff! They care about their clients and make every appointment a friendly relaxed visit. I would definitely recommend Dan and his team to anyone, and I will be visiting again for any future physio needs!
Nick Caamano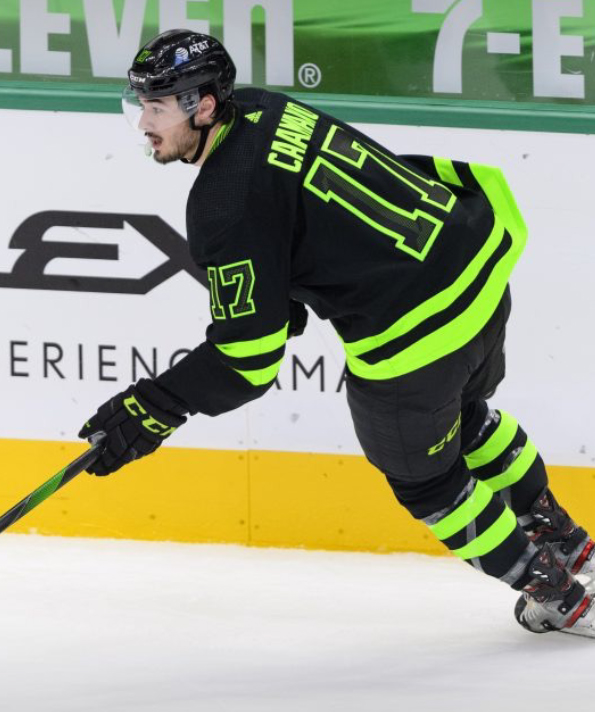 Nick Caamano – NHL, AHL, OHL , "Daniel has done a tremendous job at preparing my body to move and get it working right in the off season so I can train optimally. Whether its fixing nagging injuries from a long season or getting my body ready for camp, Daniel and his staff have always done an excellent job!"
Justin DeZoete
Justin DeZoete – OHL, ""Dan Agostinelli is a fantastic therapist and Aboslute R&W is very professional. I came in with some forearm and hip flexor issues and after just a few visits, him and his team were able to almost completely erase the pain. When it comes to customer satisfaction, Dan is top notch. If something still felt off or not right, he always made sure to assess the situation and figure out what was going on. Each session was meaningful. He was able to not only treat me but also inform me about what is going on with my body. I highly recommend visiting Dan and his team at Absolute R&W!"
Isaac Enright
Isaac Enright – OHL Defenseman, "Dr Agostinelli has helped me rehab multiple injuries and keep my body in prime condition over my last few summers. He is on top of his therapy which is second to none and has built an incredible working environment that welcomes all. I'm so happy that I have the opportunity to work alongside such a pro!"
Tyler Gaudet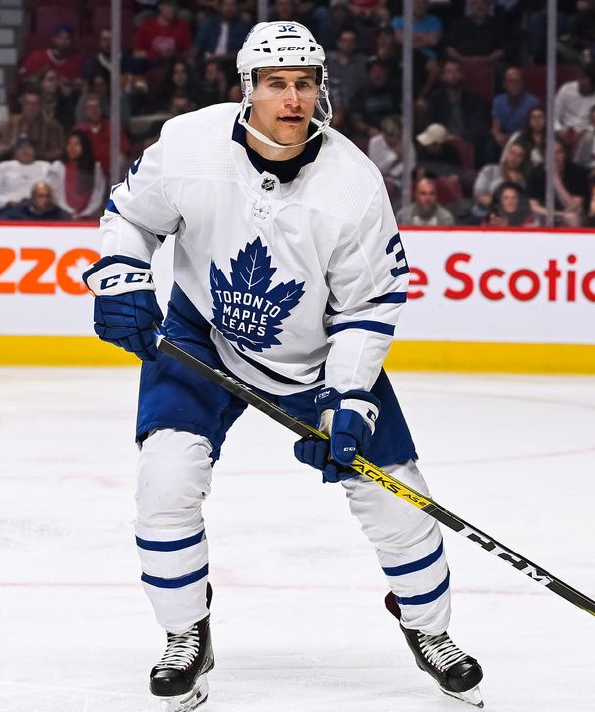 Tyler Gaudet – NHL, AHL, Europe – Hockey, "Dan has been looking after my injuries and performance care for 8 years now. He has helped me recover countless times and always finds time to look after me in a jam. Dan is super passionate and knowledgeable with his practice and I would recommend him to anyone needing help.
Andy Fantuz
Daniel's approach and methods were unlike anything I had experienced before. The discussions we had, and the education from the treatment itself, transformed my way of thinking with regards to the connectivity throughout the body. The results were amazing and I was always ready to perform. Highly recommend!
Francesco Pinelli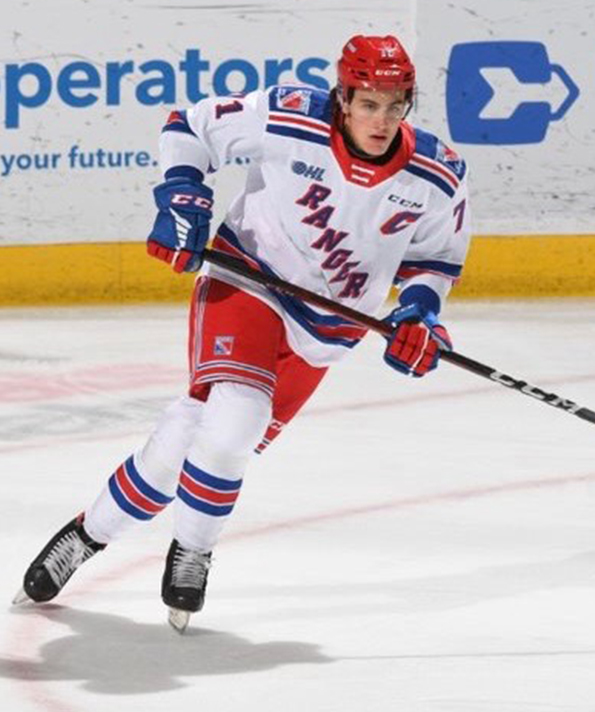 Daniel and his team at Absolute, are super helpful with my performance care treatment, he helps me perform at the highest level I can consistently. In my opinion, Daniel is at the top of his game keeping me at the top of mine!
Additional Athletes
Steve Bodanis – CSCC
Ryan Bombin – CFL Lineman
Delvin Breaux Sr – NFL, CFL Defensive Back
Justin Capicciotti – CFL Defensive Lineman
Cory Conacher – NHL, AHL, Europe Hockey
Shane Conacher – AHL, ECHL Hockey
Claudia D'Angelo – NCAA Division 1 Soccer
Ja Gared Davis – CFL Defensive Lineman
Terrel Davis – CFL Linebacker
Aaron Duffy – NCAA Division 1 – Baseball
Matt Duffy – NCAA Division 1 – Baseball
Liam Dunda – OHL Hockey
Nate Edwards – Football CIS McMaster University
Nicola Elia – Professional Body Builder
Alyssa DeSantis – NCAA Division 1 Soccer
Dominque Ellis – CFL Defensive Back
Sean Thomas-Erlington – CFL Running Back
Andy Fantuz – Retired All-Star CFL Wide Receiver
Felix Faubert-Lussier – Retired CFL Wide Receiver
Ian Fehrman – Canadian Olympic Softball Team
Mike Filer – Retired CFL Lineman
Dave Foxcroft – NFL / CFL Referee
CJ Gable NFL / CFL Football Running Back
Jill Gallays – Multiple Canadian National Champion, Olympian – 3rd 2014 Worlds and Pan-am Champion – Wrestling
Stephanie Gowie – Team Canada Power Lifter
Emma Hicks – NCAA Division 1 Hockey
Warren Hill – NLL Professional Lacrosse Goalie
Nem Ilic – Sports Performance Specialist
Jeff Joslin – Former UFC Fighter
Alex Klein – NCAA Basketball Division 1 – Team Canada Bobsleigh Candidate
Steve Knezevic – Soccer
Haley Kostyshyn – NCAA Division 1 Soccer
Patrick Koudys – NCAA Division 1 and Europe – Hockey
Jeff Larsh – OHL and Europe – Hockey
Ted Laurent – CFL Defensive Lineman
Lawerence Simoni – CFL Linebacker
Adam Lloyd – CSCC
Veronica Lloyd – Fitness Model
Brooke Loranger – NCAA Division 1 Hockey
Natalie Mamone – CIS Hockey
Brianna Mascia – NCAA Division 1 Soccer
Jeremiah Masoli – CFL Quarterback
Ryker Mathews -NFL/ CFL Offensive Lineman
Spencer Moore – CFL Fullback
Anthony Moretuzzo – CIS Football Guelph University
Stephen Narancic – CIS Football McMaster University
Joey Nemet – Team Canada Olympic Bobsleigh – CIS Football CSCC
Chrisitan Piccolotto – Soccer
Anthony Pinelli – Hockey
Luca Pinelli – OHL Hockey
Nick Poloniato – Team Canada Olympic Bobsleigh – CIS Football
Antonino Pugliese – OHL Hockey
Tim Randall – Team Canada Olympic Bobsleigh – CIS Football
Mattea Reale – NCAA Division 1 Soccer
Brandon Revenberg – CFL Offensive Lineman
Landon Rice – CFL Offensive Lineman
Spencer Ridgewell – Team Canada Floorball
Gabe Runco – OHL Hockey
Brandon Saigeon – OHL Hockey
Nick Shorthill – CFL Linebacker
Courtney Stephen – CFL Defensive Back
Maya Swaby-Wallerson – NCAA Division 1 – Soccer
Adrian Tracey – Retired CFL Defensive Lineman
Steven Trojanovic – OHL Hockey – CHL Champion
Donald Unamba Jr – CFL Defensive Back
Justin Vaughn – CFL Defensive Lineman
Mike Vlajkov – OHL Hockey
Reilly Webb – OHL Hockey
Tony Washington – CFL Offensive Lineman
Nikita Whitlock – CFL Defensive Lineman
Chris Williams – Retired CFL Wide Receiver
Everton Williams – CFL Offensive Lineman
Frankie Williams – CFL Defensive Back / Special Teams All-Star
Jack Wismer – OHL Hockey
One Goal, One Dream
Player Performance Protection Plan
THE PROGRAM
Teams / player(s) will begin with a scheduled appointment and run through several functional tests to evaluate the current functional status in relation to their respective sport. Following, a thorough full body assessment, evaluating joint mobility, muscular integrity, muscular firing pattern, optimal muscle recruitment, core strength, joint integrity (ligaments, tendons….etc), proprioception (balance ability) and functional movements of the upper extremities and lower extremities. Each appointment will be one hour in length to ensure the athlete is adequately assessed.
The scheduled appointment is completed by a registered healthcare provider. At which point a file will be created on the respective player. If issues are discovered, a plan is developed to restore the dysfunction and return to competition accordingly. This will prevent any dysfunction from escalating into a serious injury. Also, having a player already on file allows for treatment to occur quickly should an injury arise, minimizing wait times, ease of bookings and a most advantageous return to sport.
All sport assessments are covered under extended health care plans through the respective disciplines
NOTE: If a player is injured, for example, in an Ontario Soccer Association (OSA) soccer event, hence, training, game or tournament the athlete is entitled to coverage under the OSA. For Hockey, the Ontario Hockey Association (OHA) would cover as supplemental coverage. For all other remaining sports please inquire with the governing sport body about supplemental coverage if an injury should arise. Most often, plan rules dictate that third party/extended health care plans have to be exhausted (if a player has them) prior to utilizing this supplemental coverage.
P4 will ensure athletes can function at the best of their abilities and provide optimal performance on and off the field. Ultimately, our goal is to ensure a player's level of body awareness is optimal to protect performance.
Please contact Absolute Rehabilitation and Wellness for pricing and procedures
On completion of the sports assessment, recommendations and / or treatment strategy are then discussed and considered.